My husband is in the military. This means we've moved. A lot. We've driven from Oregon to North Carolina twice, from North Carolina to DC several times, and spent some time in southern California as well. When we drive long distances and stay in different cities, we have a short list of places to look for, other than normal touristy things like aquariums and zoos and landmarks. Our list?
Bookstores (preferably used ones)
Gaming stores
Pagan/metaphysical stores
This has resulted in an interesting mix of things in our house. One of my goddess plaques above the altar I bought at
Crescent Moon Gifts
in Tacoma, Washington. (That's also where I picked up The Goddess Companion). I picked up a few rocks from Earth Magic in Olympia, Washington. Several of my dragons are from a small gift shop on the Oregon Coast. (I think in Newport.) The centerpiece of my altar, plus a couple of other smaller pieces, are from
Potala Gate
in the heart of Eugene, Oregon. While we were in Monterey, CA, we picked up the klaive from
this post
, as well as a giant box of Nag Champa. I have a sage stick from somewhere in Georgia, a hematite bracelet from South Dakota, a glass cube from Texas, and a necklace from North Carolina. And now a Tarot deck from Maryland. I've picked up witchy books from all over the country.
It's neat, because I can look at the altar and see so many places we've been. It's also interesting, in that I've been able to find magical items - whether they were meant to be such or not - everywhere I've gone. And not just the items, but the experiences. Can you say it's not a spiritual experience to stare into the Grand Canyon? Add in 0 degrees and snow and ice everywhere. It was spiritual, I guarantee it! And look what I found at the Grand Canyon: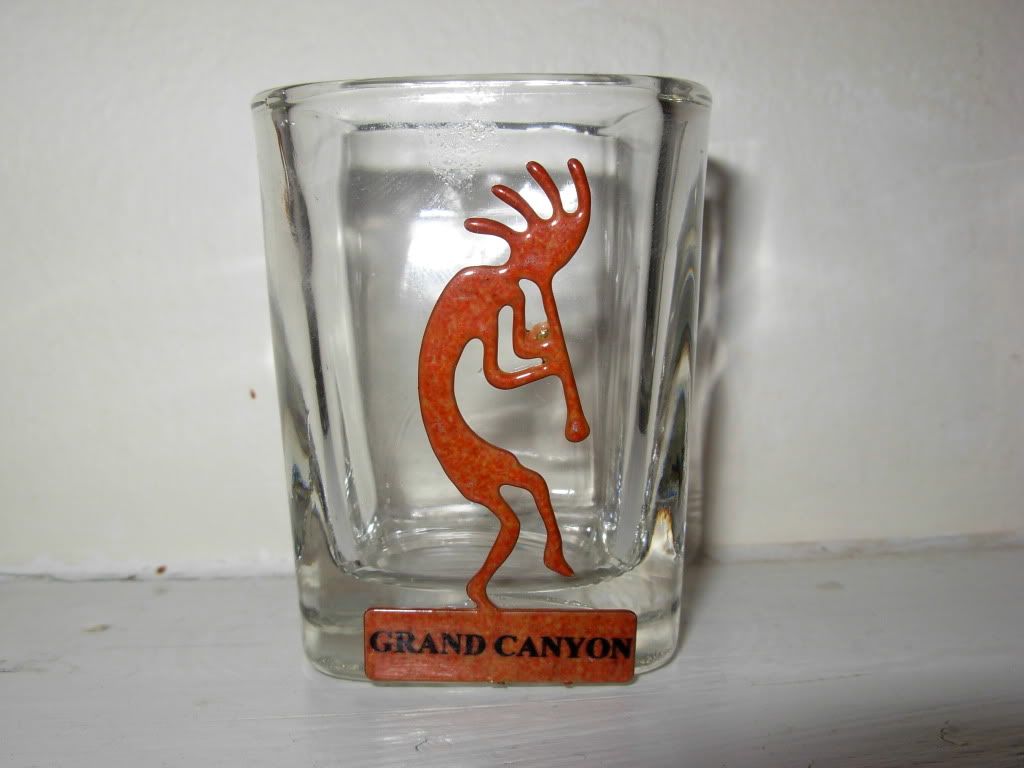 Magic is everywhere. In Oklahoma when we left the hotel:
In Dallas, at the Dallas World Aquarium, when you look up and realize there's a sloth sleeping above your head: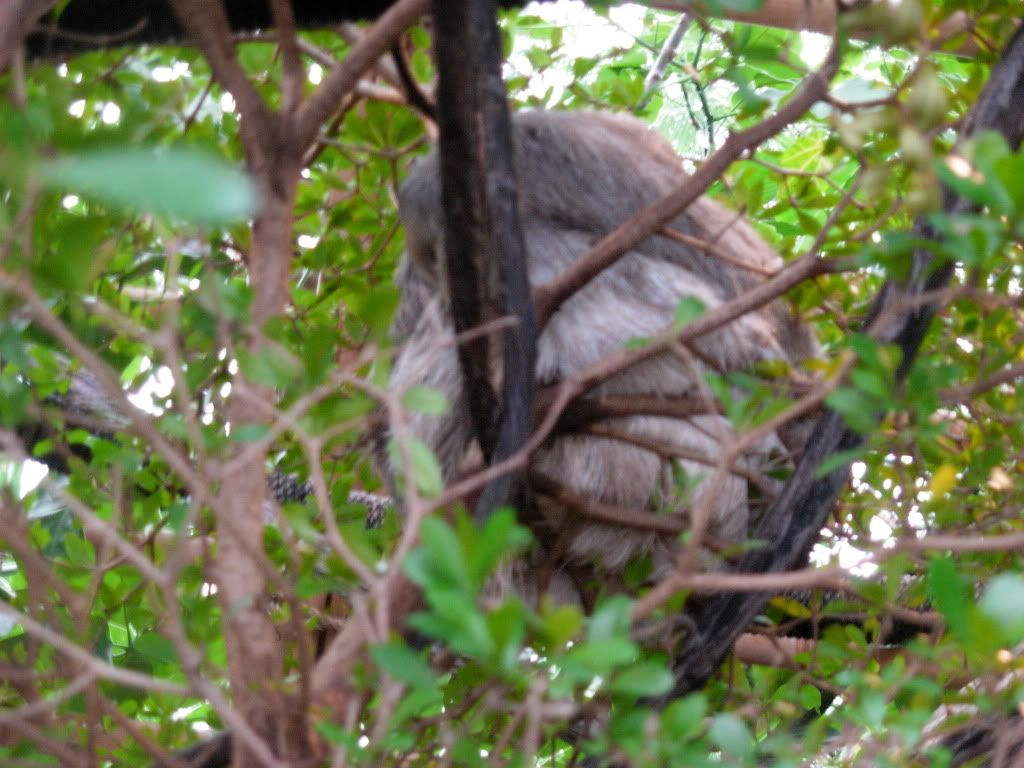 In New York for a friend's wedding and you stumble upon this fellow:
When you cross the upper Mississippi:
When you're leaving Washington to head east:
And when you realize that someone was looking out for you in Montana:
We're both alive, though Sascha broke two ribs and punctured/collapsed a lung in that wreck. The cat was thrown from her kennel, but stayed in the car. Magic is EVERYWHERE. And the more I explore my world, the more I find that to be true. And because I can't end this entry with that picture, I'll give you one more.
Magic can also be found much closer to home. :)